Comprehensive Pain & Performance Services
We are proud to offer a wide range of comprehensive services to meet the needs of our distinguished clients in NYC. Our team of professionals specialize in providing personalized medical care, rehabilitative therapy and relaxation services.
See all Services
About Us
Better Body Solutions provides chiropractic care and related services for patients throughout Midtown East and New York City. Better Body Solutions offers services designed to provide relief from pain associated with injuries or medical conditions, such as arthritis. Patients in the New York City area who struggle with persistent pain can find relief through chiropractic care, massage therapy, rehabilitation, ergonomics, and physical therapy. Read more.
Need Info Now?
Call 212-286-0888
Need Info Later? Fill out this Form! 
Latest News and Research
Find out the latest trends and innovations in Chiropractic Care, Massage Therapy Rehabilitation, Ergonomics & Physical Therapy Here!
We are always happy to hear what you have to say so be sure to leave a comment.
Read all News
March 6, 2018
As a chiropractor, it's good to see foxnews.com recommend chiropractic. However, their advice leaves something to...
Read Post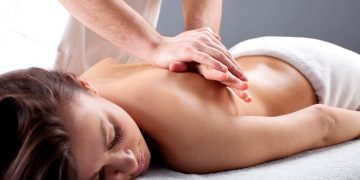 February 6, 2018
At Better Body Solutions we regularly utilize therapeutic medical massage therapy along with chiropractic care and...
Read Post
Client Testimonials
Better Body Solutions puts their clients first and that's what I love about them the most!
Maia Y! -Yelp
Couldn't have been better!
Anvita S. -Yelp
It's a wonderful place and I recommend it to anyone.
Brianna M -Facebook
The staff is very friendly and always manages to get you in and out.
Daryl E -Facebook
Accepted Insurances
The insurances listed are Out-Of-Network Only.
Some In-Network plans accepted but only on Saturdays, when our in network doctor is in.
Please call our office with any questions!